Meet Dr. Matthew Davis, DDS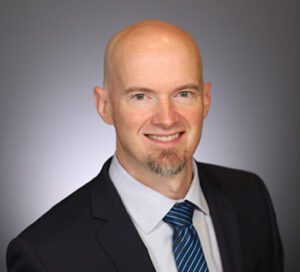 Dr. Matthew Davis was born in Durham, North Carolina and was raised in Salt Lake City, Utah.  He earned his Bachelor of Science degree from the University of Utah in 1995 and continued his studies at the University of Iowa College of Dentistry, where he completed his Doctor of Dental Surgery degree in 1999.  There, he continued on to specialty training and subsequently received a Certificate in Endodontics in 2001.
He joined Best Endodontics of Glenview in 2001 and has enjoyed full-time practice in endodontics.  He is a published author with clinical research focused on saving cracked teeth.  He enjoys teaching and has lectured on "cracked teeth" and "saving compromised teeth" at various local dental study clubs, dental schools, Chicago Dental Society's Mid-Winter Meetings, and at the 2019 American Association of Endodontists meeting in Montreal.
Dr. Davis is a diplomate (board certified member) of the American Board of Endodontics.  He also has active membership in the American Association of Endodontists, American Dental Association, Illinois State Dental Society, Illinois Association of Endodontists, Chicago Dental Society, and the Edgar D. Coolidge Endodontic Study Club.
Prior to pursuing higher education, Dr. Davis lived in France for two years and speaks French fluently.  In his free time, he enjoys spending time with his wife and children, playing guitar, reading, and painting.  His other interests include hiking, swimming, running, and competing in triathlons.