Patient Forms
Click here to Download our Patient Registration Form
Completed forms may be faxed to 847-446-6187, emailed to info@bestendoglenview.com, or printed and taken to your appointment.
Your Visit – What to Expect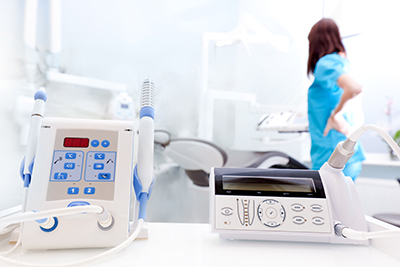 Welcome! We realize that root canal treatment invokes apprehension and anxiety. With the modern techniques we use, your root canal procedure will be virtually painless. Our goal is to make your experience as positive and comfortable as possible.
To help put your mind at ease, please refer to the following:
If this is your first visit to our office, we ask that you read and complete our medical history and consent forms.  These documents can be printed and completed prior to your visit by following this link: Patient Forms; or if you prefer to do this paperwork in our office, we ask that you arrive fifteen minutes earlier than your scheduled appointment time.  Please bring a list of all medications you are currently taking.  If your dentist provided you with a referral form, please bring that as well.
Once all forms are completed and returned to the receptionist, an electronic medical record will be created for you.  To protect your privacy, all written forms are shredded and your electronic record stays on our secure servers which are HIPPA compliant.
A dental assistant will greet you and escort you to a dental operatory, where she will take x-rays of your teeth.  Your endodontist will then meet with you, review your dental history, and will conduct a brief exam of your teeth.  During this exam, some diagnostic testing may be conducted in order to either confirm or establish a diagnosis of your dental condition.  Your doctor will then discuss with you your treatment options and decide with you if endodontic treatment is right for you.  Your endodontist is happy to answer any questions or address any concerns you may have at that time.
In most cases treatment will begin, and may be completed, that same day.  A second visit may be required for treating certain types of infections.  Endodontic microsurgery (apicoectomy or other surgical treatment) requires a consultation appointment and will not be performed on your initial visit.
For detailed descriptions of endodontic procedures please see the Procedures section of our website.
Once the procedure is completed, post-treatment x-rays are taken to ensure quality and success of the treatment.  This is also used to show and explain to you certain details of your treatment and answer any additional questions you might have.  A copy of these x-rays will be sent to your dentist along with a detailed report.
Your endodontist will go over details specific to you post-operatively including:  what to expect, pain medications, antibiotics, and any follow-ups that are recommended.  We are happy to answer any questions you might have.
Upon checkout you will receive a post-operative instructions sheet for your reference that details what you should expect and what to do following endodontic treatment.  You will also have access to our answering service should you have any concerns.
For additional information we invite you to explore our Frequently Asked Questions (FAQs) and Post-Operative Pain Management sections of our website.