Meet Dr. Paulina Erdle, DMD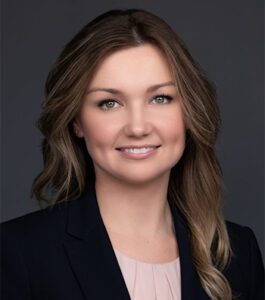 Dr. Paulina Erdle was born in Poland and raised in the northwest suburbs of Chicago. She earned her Bachelor of Science degree from Loyola University Chicago in Biology, with a dual minor in Chemistry and Italian Language and Literature. After graduating from Loyola, Dr. Erdle pursued her dental training at Midwestern University College of Dental Medicine in Glendale, Arizona, where she received her DMD degree.
Following completion of her DMD degree, Dr. Erdle practiced general dentistry for four years, actively participating in Seattle Study Club, Spear Center courses and local dental society meetings. While in private practice, Dr. Erdle taught clinical dentistry as a faculty member at Midwestern University in Downers Grove dental clinic. During this time, she developed an interest in Endodontics and went on to earn her Specialty Certificate of Advanced Study in Endodontics from the University of Pittsburgh in Pennsylvania. Her research in residency was the radiographic detection of calcified canals in comparison to microCT evaluation.
Dr. Erdle is an active member of several professional organizations including the American Association of Endodontists, American Dental Association, Illinois State Dental Society and the Chicago Dental Society. Dr. Erdle is board eligible and is currently pursuing her board certification to become a Diplomate of the American Board of Endodontics.
When not practicing, Dr. Erdle enjoys traveling, spending time with her family, and enjoying the outdoors with her husband and border terrier, Dexter.